Datman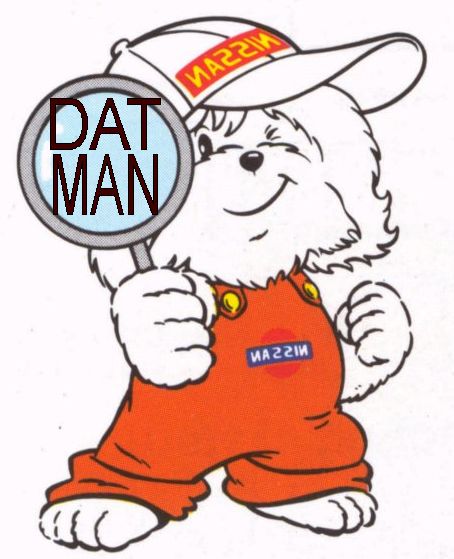 Cars for sale

---
DATSUNS FOR SALE

MAY 2013
---

1975 Datsun 120Y estate. Amazingly solid little car. Dry stored from 1983 until 2009 and has been reinstated and in regular use since then. 72,000 miles from new. Recent new paint. Original warranty booklet, spare keys, etc. Black vinyl upholstery with no rips. Fantastic reliable economical practical estate car. Noisy gearbox otherwise mechanically superb.MOTd (We can rebuild the gearbox for you.) £2,200


---
MAY 2013 USA import 1967 Datsun 520 pickup. Rebuilt engine. Original paint and very solid.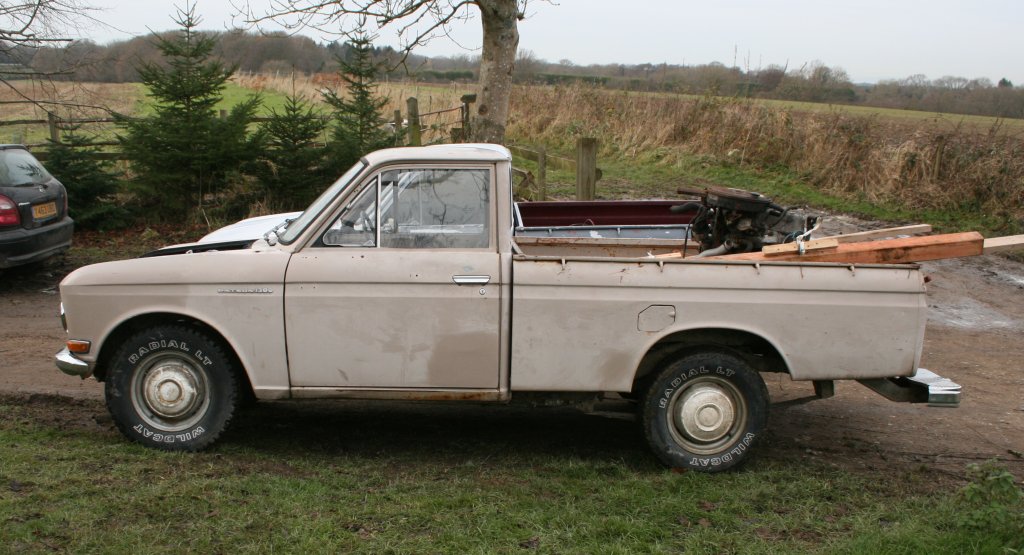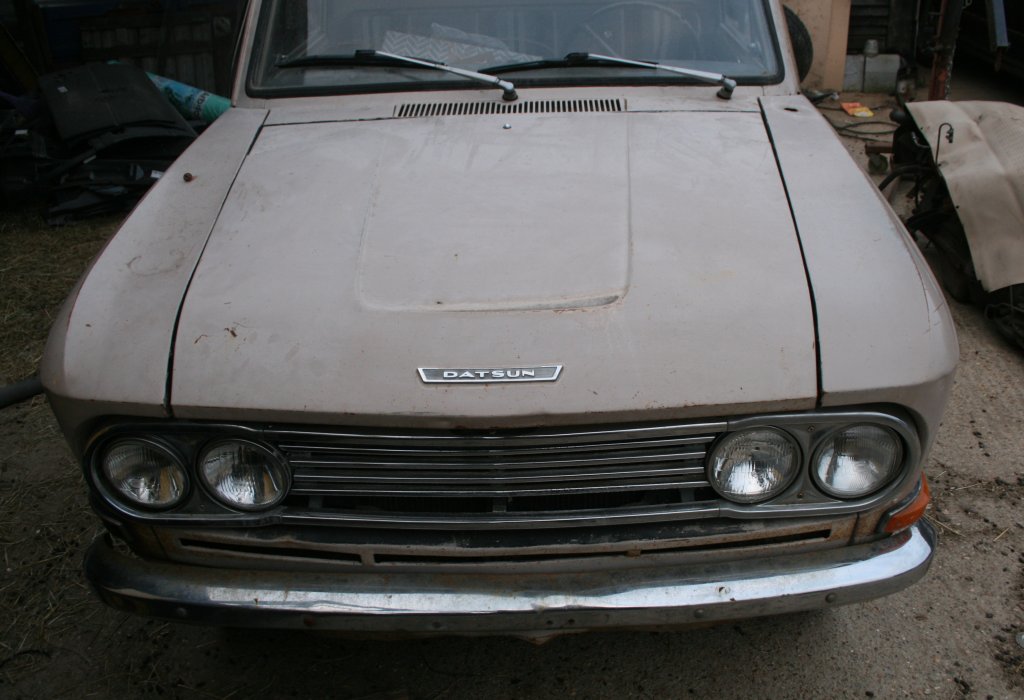 ---
Summer 2013 COMING SOON Several Datsun pickup trucks from 1970 to 1976, left and right hand drive. Watch this space.


---
1979 Datsun 180B estate. (810 series)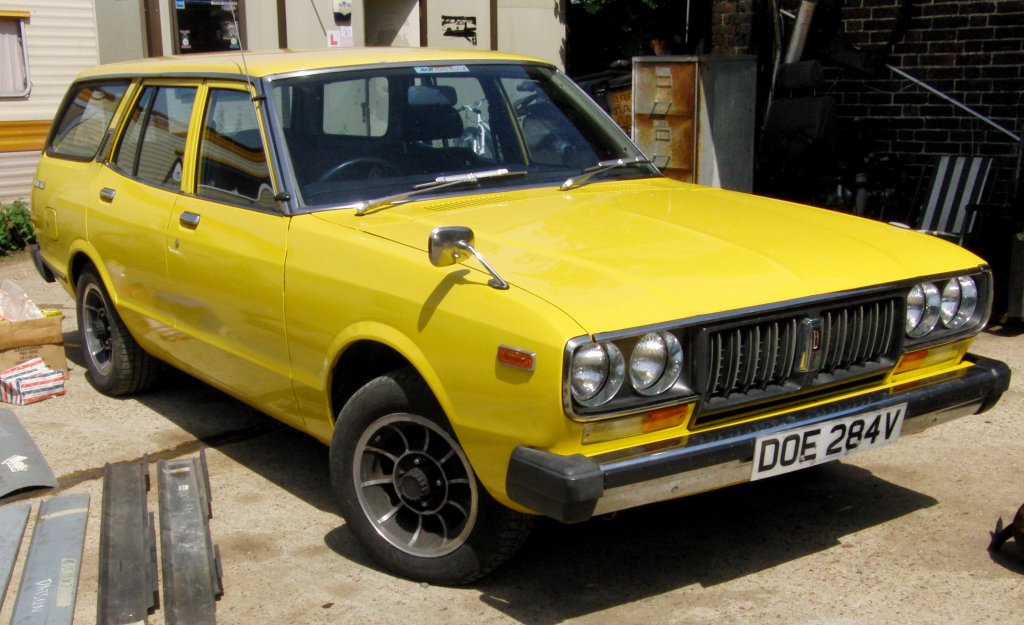 This is one of the last ones of this shape and it featured three spoke steering wheel, four speed heater and plusher upholstery with adjustable seat angle and quartz clock.
Dry stored since 1991 with only 68,000 miles on the clock it was reinstated with lots of TLC and new parts including four brand new doors, wings, valance, lamps and bonnet. Over £3,000 worth of parts! Fantastic original yellow colour with contrasting black velour interior. This car has also benefits from a 5 speed gearbox recently fitted for relaxed motorway cruising. Comes on original styled steel wheels. This model has the wood effect panels on the tailgate, This car is suitable for unleaded petrol and will come with a new MOT on sale. £3,995


---
ARCHIVE
---
---
1972 E10 sedan in 934 mustard. Needs work. Rare to find one this early. Needs mains (or change engine) plus needs welding for MOT. All electrics good, brakes work. £SOLD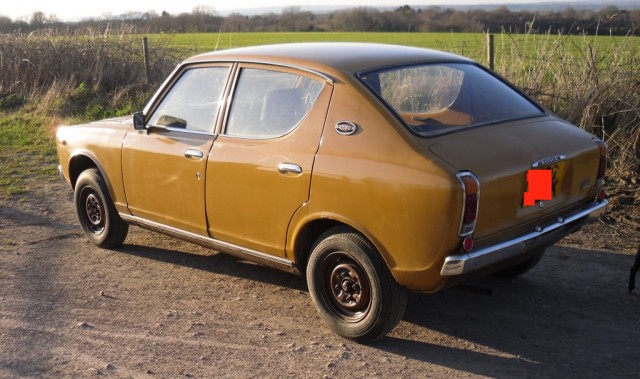 o

---

SOLD june 2010
180B Estate 1977. Good mechanically and solid underneath. Excellent inner wings. Needs bodywork.
I have installed a brand new tailgate and several other new parts.
Original yellow.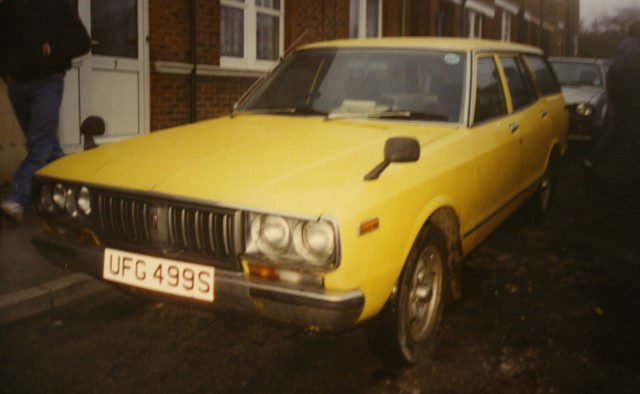 For restoration £ SOLD
---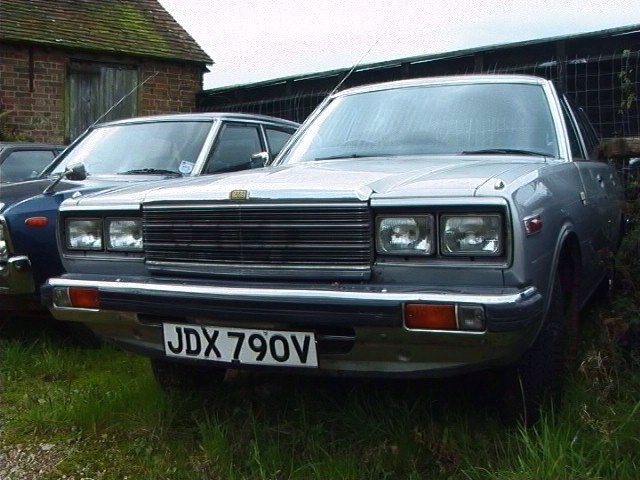 1979 240L 41,000 miles! New clutch and head gasket. Tatty £895 SOLD APRIL 2010
---

120Y Coupe. 1975 One lady owner 48,000 miles. Original receipt, Needs new valance, lower body tidy and repaint to make really nice. £2000 SOLD Nov2009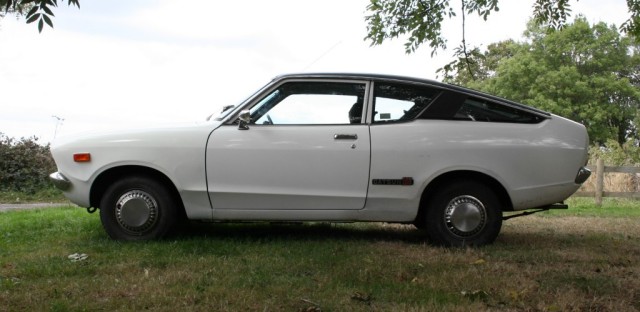 ---
March 2009
Datsun Sunny Estate B310.1171cc 2 Owners, mostly garage kept. 87,000 miles.New brake hoses, radiator hose, and more. £800 SOLD April 2009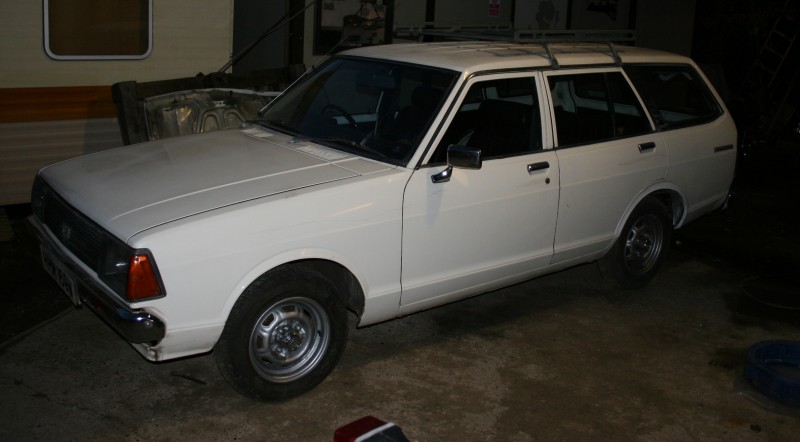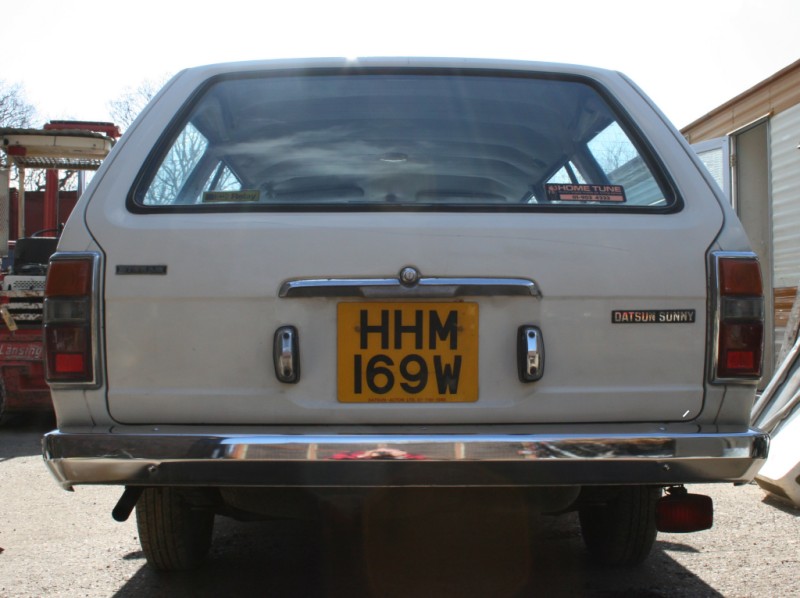 ---

24th August 2008
Laurel 240L . 1 owner. Very good condition. 76,000 miles. years MOT. New clutch £1795 SOLD 12.10.2008


---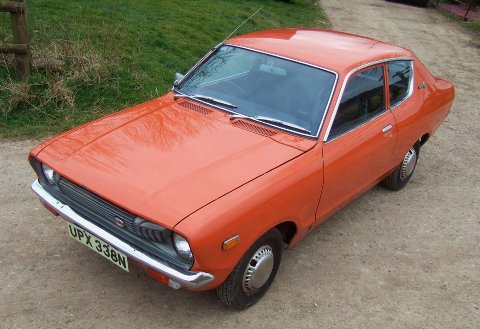 1974 120Y 2 door saloon , only 28,000 miles. Early model with vinyl seats. Good front wings and valance. Rotten doors and has hole in floor and both inner wings. Good base for resto project!
£875 SOLD 12.03.2008

---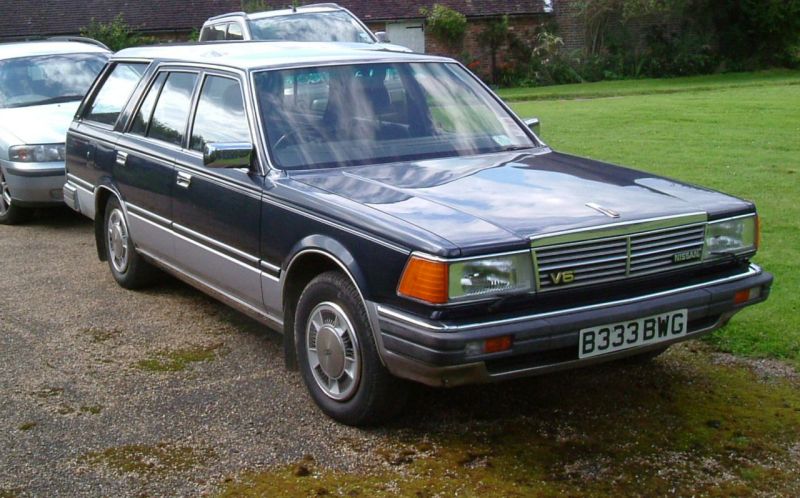 300C estate, 1985, 64,000 miles from new. £1295 SOLD 21.02.08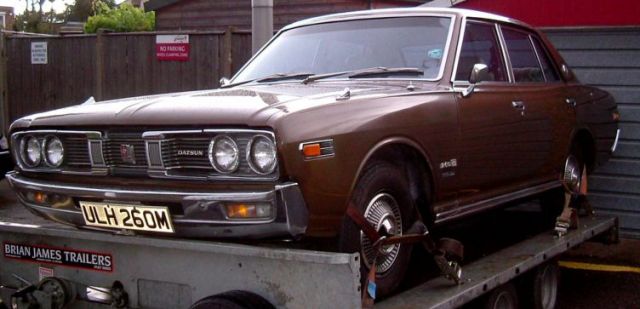 260C reg 1973 but built 1972 Very solid. SOLD Dec 2007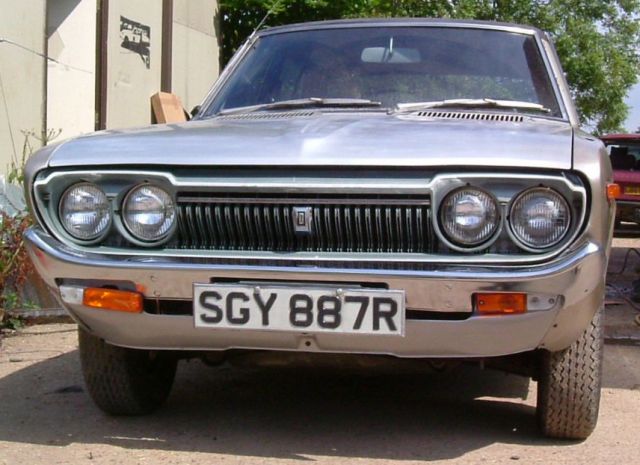 Datsun 140J 34,000 miles. Had lots of new parts, bonnet, bumpers, etc £1495 SOLD 23.08.07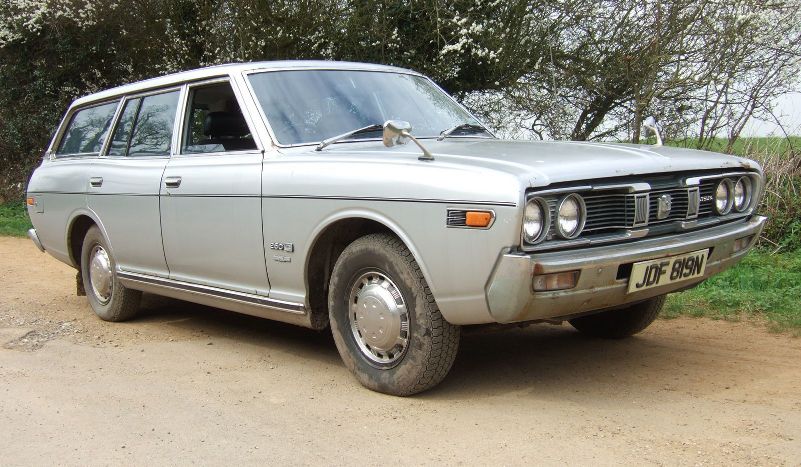 £1795 260C estate 1974 33,000 miles

SOLD 18.06.07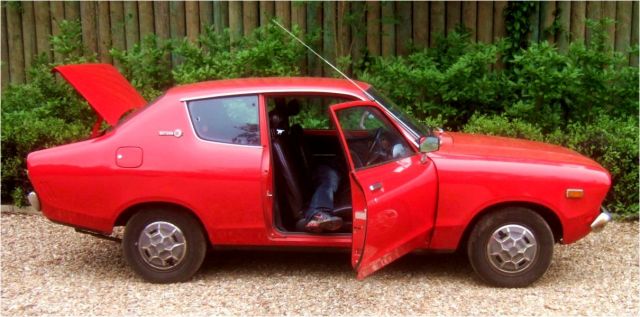 120Y 2 door. 1978 49,000 miles

SOLD 13.06.07




West Sussex, UK 01342 321000